India: Gay Professor outed by his university – Dr. S R Siras
***
India Gay Professor
The Man
Shrinivas Ramchandra Siras
Suspension
On 8 February 2010, two men forced their way into Siras' house and caught him having consensual sex with another man. It was later claimed that AMU paid Rs 20,000 for the recording and AMU confirmed that the four people taking part in invading Siras' house were hired by the University. The next day, on 9 February 2010 Siras was suspended by AMU for "gross misconduct" after having been ambushed by a local TV channel's camera crew, while having sex with a rickshaw puller. The AMU public relations officer, Rahat Abrar, stated: "Siras was captured on camera having sex with a rickshaw-puller. It's a scandal no institution of repute can overlook. He was, therefore, placed under suspension by the order of the vice- chancellor, professor P. K. Abdul Aziz".
He won his case in Allahabad High Court on 1 April 2010 against his university, and got his job as professor back along with his accommodation until his retirement. The case was exacerbated by the involvement of students in the covert taping and ambush of Siras and his lover. The case was fought on the premise that Siras could not be penalised for being homosexual as Section 377 of the Indian Penal Code which criminalized homosexuality had been declared unconstitutional by the Delhi High Court in 2009.
I spent two decades here. I love my University. I have always loved it and will continue to do so no matter what. But I wonder if they have stopped loving me because I am gay

— Siras, 2010
Death
On 7 April 2010, Siras died in his apartment in Aligarh.. Police suspected suicide, and preliminary results from the autopsy showed traces of poison in his body. A case of murder was later registered and six people arrested. On 19 April, the Superintendent of Police stated that three journalists and four AMU officials were named as part of the crime. The case was closed without resolution after the police failed to find sufficient evidence.
Siras was due to officially retire from academia in 6 months, and the letter officially revoking his suspension arrived to his office the day after his death.
*** 
The Grieving Widow
On April 7, the body of Dr. Srinivas Ramachandra Siras, the 64-year-old chairman of the Modern Indian Languages department at Aligarh Muslim University in India, was found. On April 8, his estranged wife filed a claim to take possession of all his property. Huh!
Though 52-year-old Mansi alias Prabha Kavimandan (is "alias" a middle name, or does that mean her alias is Prabha Kavimandan?) wasn't exactly by Siras' side during his videotaped gay sex scandal — him being gay might have something to do with it — now that he's gone, she wants his stuff.
Mansi, who married Siras on December 29, 1989, has claimed that she is his legal heir. She has staked ownership on Siras' prime property at Dharampeth on West High Court Road, a tony business area of Nagpur. The 1,800 square feet land on which stands a two-storey bungalow has a market value of at least Rs 3 crore. Originally, the family owned 7,245 square feet. After a long legal battle in 1993, it was split among the four Siras brothers. While three of them sold their property, Siras constructed a house on his share. Apart from the property, Mansi also wants her 64-year-old husband's monthly pension to be paid to her.
Of course she'll use some of her dead husband's assets to conduct an investigation into his death if the police won't, right?
***
The Bollywood version
 https://www.youtube.com/watch?v=JezwsQKpXuU
My family doesn't judge me: Manoj Bajpayee on playing gay character
Manoj Bajpayee says his family members didn't have a problem with him playing the role of gay professor as they love and don't judge him.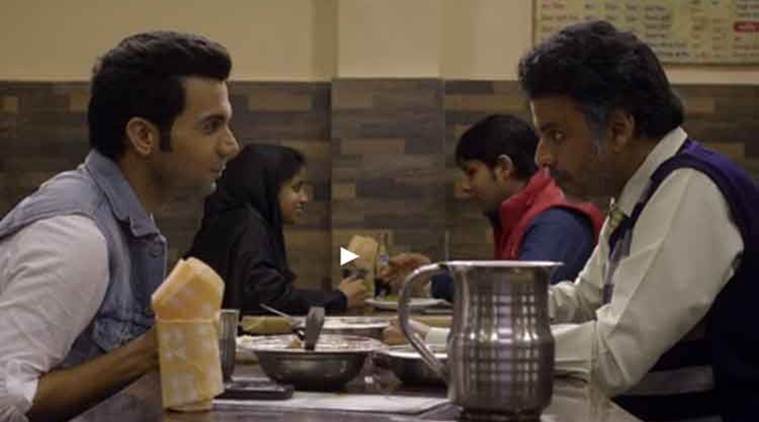 The Hansal Mehta film stars Manoj Bajpayee as a professor who is filmed while getting intimate with another man, and the video leads to his suspension.Actor Manoj Bajpayee, who has portrayed the life of gay professor Shrinivas Ramchandra Siras in the upcoming film "Aligarh", says his family members didn't have a problem with him playing the role as they love and don't judge him.
The Hansal Mehta film stars Manoj as a professor who is filmed while getting intimate with another man, and the video leads to his suspension. How he gets back his job, but loses his life in the process, forms the rest of the story.
Asked what was his family's reaction when he decided to do this film, Manoj said: "One, they were okay with the fact that I am going to become an actor and then, they were okay that I will not be playing conventional roles… So, then why will they have a problem with me playing this role?"
"They love me. They don't judge me. This is the beautiful relationship that I have with my family. My parents, my wife and child… They love me and adore me for doing what I am doing," he added.
"Aligarh" also stars Rajkummar Rao as a journalist.
Manoj is happy that the trailer of the film has garnered a positive response.
– See more at: http://indianexpress.com/article/entertainment/bollywood/my-family-doesnt-judge-me-manoj-bajpayee-on-playing-gay-character/#sthash.KB63Iyzk.dpuf
***
Recent Press:
Right to choose: We can only hope Hansal Mehta's film on AMU professor Siras sparks a constructive debate
It is one of the best ways to document and pay tribute to an unfinished life. It could also be the ideal way of raising important questions which were otherwise ignored and unanswered.
Almost five years after Aligarh Muslim University professor Dr Shrinivas Ramchandra Siras's death, who was suspended for being gay, director Hansal Mehta's film on the professor is set to open the Mumbai Film Festival on 29 October. Dubbing it his most romantic film, Mehta told The Indian Express, "It's a romantic study of a character and how homophobia condemned Siras, a lover of poetry, to a life of loneliness and longing."
In 2010, the body of 62-year-old Srinivas Ramchander Siras, a reader in Modern Indian Languages, was found lying on the bed in his private apartment outside the university after police broke open the door which was locked from inside.
Siras, who hailed from Maharashtra and taught Marathi, was placed under suspension by the then AMU vice-chancellor PK Abdul Aziz on charges of homosexuality at his house inside the campus after a sting operation by a television channel, which exposed him having sexual relations with a rickshaw puller.
A week before his alleged suicide, the Allahabad High Court had stayed the suspension and ordered Siras' reinstatement. "Now, I can go back to my beloved university," Siras had told NDTV, after the court ordered AMU to not just take him back, but provide him accommodation till he retires later this year.
Siras's suspension and his death was met with huge resistance by activists and a few faculty members at the AMU. While some had called for punishing the professor for being homosexual, others decried the taping of him having consensual sex with another man as breach of privacy. Justifying the suspension, AMU public relations officer Rahat Abrar had told The Hindu in this article, "The quarters where he was staying is university property. Further, a teacher has a role of responsibility and should be a figure to be looked up to. AMU has a history of culture and tradition and such things cannot be overlooked."
Mehta's film Aligarh follows Siras' story from the point of view of journalist Deepu Sebastian Edmond. Edmond, according to The Indian Express article, followed the story the time Siras's hounding began, through his fight in the court till it was revoked and finally his death. Manoj Bajpayee will be playing the role of Siras while Edmond's role has been essayed by Rajkummar Rao.
On 11 December 2013, the Supreme Court of India ruled homosexuality to be a criminal offence setting aside the 2009 judgement given by the Delhi High Court. In its judgment, the Supreme Court bench stated,  "In view of the above discussion, we hold that Section 377 IPC does not suffer from the vice of unconstitutionality and the declaration made by the Division Bench of the High Court is legally unsustainable."
The film, according to the screenwriter Apurva Ansari, Aligarh does not discuss the sexual preference of Siras but it is a film about the right to choose. In an interview withScroll, Ansari said even though Siras did not want to come out in the open and talk about his sexuality, society's intrusion labelled him as a gay professor. "Aligarh is about a yearning for privacy and for dignity. I don't think you owe anyone an explanation about your sexuality. What transpires behind closed doors and involves consenting adults is nobody else's business," he said.
Back in 2010, when the issue had gathered enough steam, AMU Faculty of Law associate professor Shakeel Samdani had said that what happened was hardly a violation of Siras's privacy. "Part III of the Indian Constitution dealing with Fundamental Rights guarantees certain rights subject to public order, morality and health. A teacher cannot act in such a manner that it violates public order, is a threat to tradition and such acts give rise to AIDS."
The fact that what happened behind closed doors and was consensual, was thrown in the public to humiliate an eminent professor, which reportedly led to his death, is most regrettable. Not only did the investigations yield no justice, but the protests eventually died down and the incident was wiped from the public memory. Worse, the alleged perpetrators have walked free.