Charlottesville Stories – Collected and Curated by Pocket Hits
Charlottesville Stories
Charlottesville Stories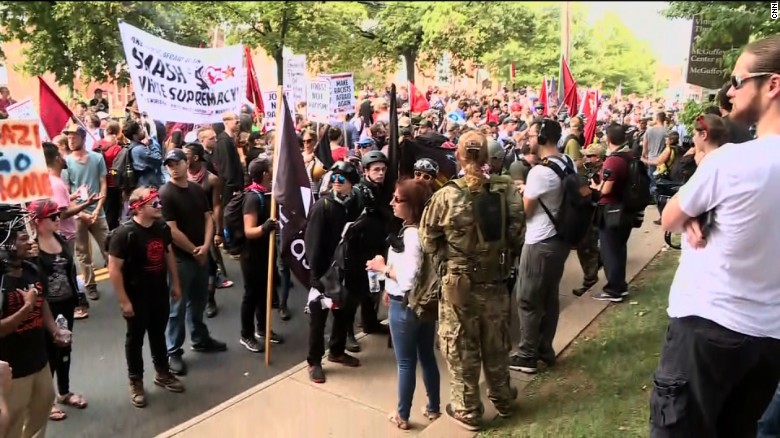 Charlottesville Stories
Charlottesville Stories
#1 Take the Statues Down
Take the Statues Down
Yoni Appelbaum, The Atlantic
A multi-ethnic democracy requires grappling honestly with the past—and recognizing the symbols of the Confederacy for what they are.
#2 This Is The Bleakest Moment
This Is the Bleakest Moment for America in My Lifetime
Charles P. Pierce, Esquire
At some point in the long and bloody afternoon, a phalanx of local militia wannabes took up posts around Emancipation Park. They were dressed like Croatian guerrillas and they carried formidable firearms. As far as I know, they didn't do anything worth noting, but they were standing there as heralds to a very bleak future.
#3 Heather Heyer, Victim
#4  Misguided Attacks on ACLU

#5 Anti-Fascist Short Film Goes Viral
#6 Trump Supporter's Views
Trump Supporter: 'He Called For Unity, I Never Saw Obama Call For Unity'
Brian Mann, NPR
But the president's words sat just fine with LaMothe. "I think when he called for the unity of the country, that should have been what was pounded on," LaMothe says in between taking a drag on his cigarette. By pounded on, LaMothe means respected. He loves Trump and says the president never gets a fair shake from the media.
#7 Hurt and Angry
Hurt and Angry, Charlottesville Tries to Regroup From Violence
Sheryl Gay Stolberg, The New York Times
But if Charlottesville was grieving on Sunday, it was also questioning. Governor McAuliffe fiercely defended the police in an impromptu sidewalk interview, noting that many of the demonstrators were armed, and saying the officers had done "great work" in a "very delicate situation." And he said Ms. Heyer's death, which he called "car terrorism," could not have been prevented.
#8 Alt-Right's Rebranding Failed
#9 Alt-Right Can't Disown Charlottesville
The Alt-Right Can't Disown Charlottesville
Ashley Feinberg, Wired
For months going on years, online forums like Reddit and 4chan have fostered a growing contingent of disenfranchised, young, (mostly) white men who have railed against calls for diversity and inclusion. In the process, they have demonized minorities and progressive values.
#10 A Witness
A Witness to Terrorism in Charlottesville
Charles Bethea, The New Yorker
"I was prepared, in my mind, for tear gas and pepper spray. And possible conflict with the police. I was also scared of, like, 'O.K., could I get stabbed by the white supremacists? Could I get shot?' We all knew—through reading alt-right posts online—that they were bringing their guns. Virginia is an open-carry state, and they can walk around with their assault rifles. I was worried about getting beat up and having my teeth knocked out.
#11 They Will Not Replace Us